Download Now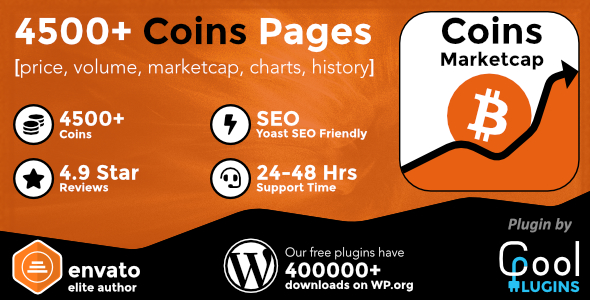 Coins MarketCap – Best Cryptocurrency Plugin For WordPress
Create a fully automatic crypto coins price listing website using this Coins MarketCap WordPress plugin. This crypto plugin uses coinexchangeprice.com crypto data api to show live crypto prices, market cap, charts and other data related to a crypto coin.
Create Crypto Coins List Similar Like CoinMarketCap.com
Display a list of top 4500+ crypto coins inside your website.
You can easily sort this crypto list based on cryptocurrency rank, price, marketcap, volume and other things.
You can select which column/data to show inside your crypto list – Prices, 24h% Changes, 7D% Changes, Market Cap, Charts, Volumne and many other crypto data options.
Every coin will be linked with a single page of that cryptocurrency – This page will automatically generated by this crypto plugin using all market data of that crypto coin.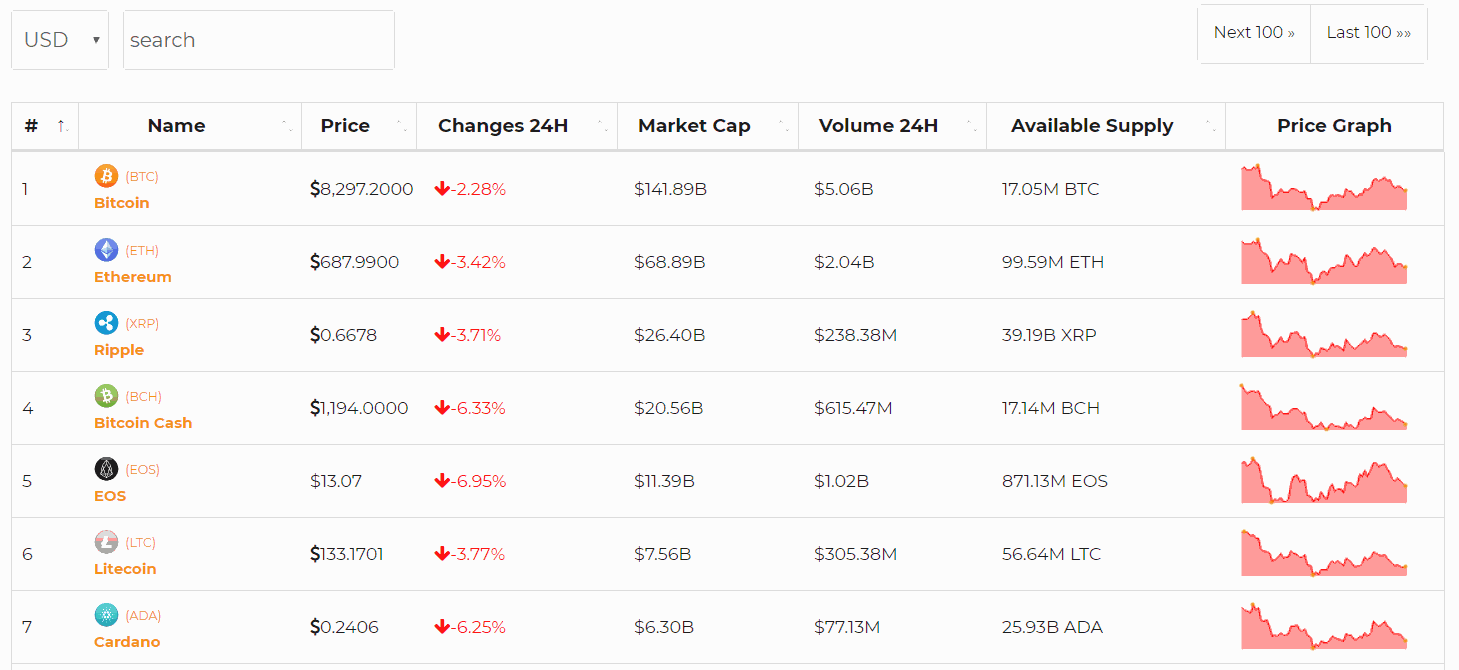 Coin Specific Single Page – Auto Generated
Every cryptocurrency specific single page will be automatically generated by this coinsmarketcap plugin. Also you can choose which data to display on single coin page – Charts, Prices, MarketCap, hourly/24h % Changes, Supply, Volume and much more.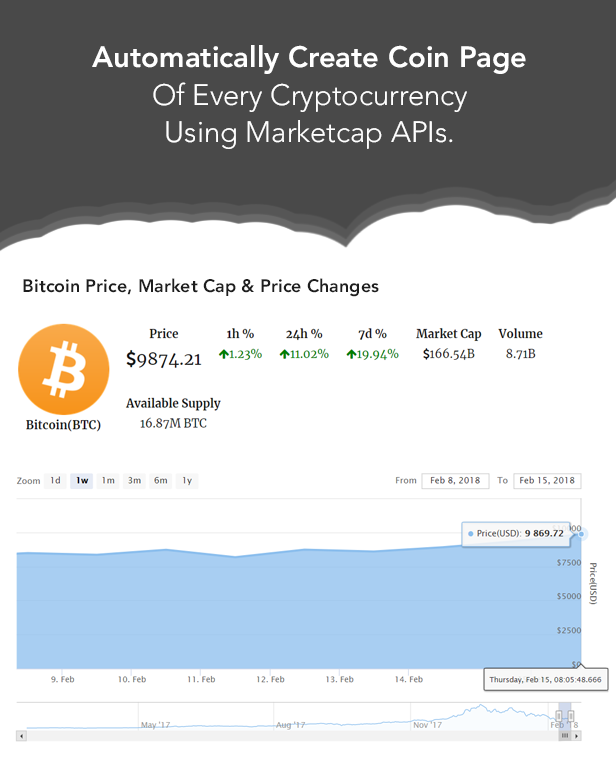 Also Check "Cryptocurrency Exchanges List Pro"
Show a list of 200+ crypto exchanges along with their 24 hours trading volume. Also auto-generate 200+ SEO ready exchange pages.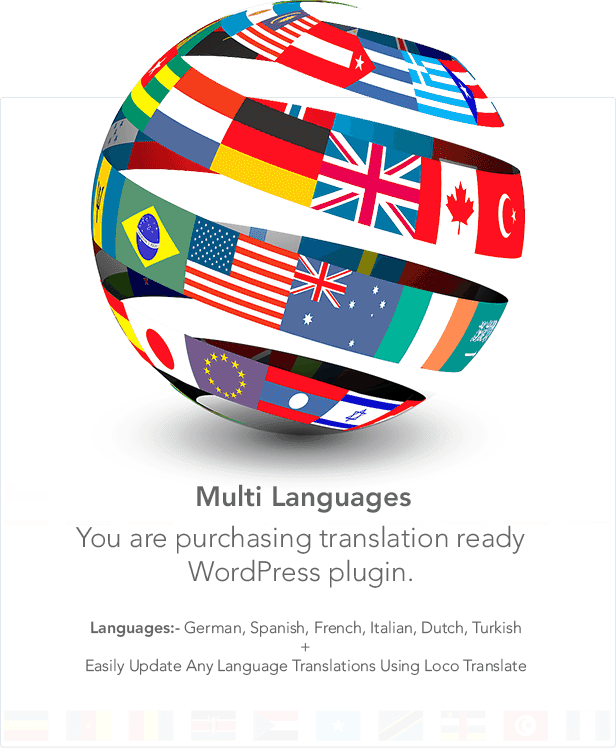 CHANGELOG
Download Now